"This book is useful both as a textbook or a reference book for teaching chant—a 'must-read' for every choral conductor and a practical guide to be used over and over in the rehearsal room."
— Nelly Matova
Choral Journal, Volume 56 Number 4

"Chant allows one to be alone but with others; chant asks us to make ourselves less so others become more; chant asks us to serve something larger than ourselves; and chant demands us to listen deeply so we always hear what is the best in ourselves. Chant creates a sacred place for communities of singers unlike anything else I know or have ever experienced."
— James Jordan

"One way or another, this is music that choral musicians have to know and understand just as a writer has to know the alphabet."
— James Whitbourn

From the Introduction

Discovering Chant asks conductors, teachers, and music educators to reconsider the use of plainchant as an essential pedagogy for teaching intonation, phrasing, and understanding of musical line—while building community within an ensemble.

This revolutionary pedagogical application uses chant for teaching aural awareness and a natural and intuitive understanding of musical line. The pedagogy was borne out of the Westminster Choral Institute at Oxford, where chant has become a part of the daily regimen of the Grammy-nominated Westminster Williamson Voices. James Jordan incorporates this pedagogy into the daily warmups of his choirs.

Collaborating with James Whitbourn and Isabella Burns, this book provides the philosophical and pedagogical foundation for this method. The enclosed CD demonstrates the performance of chants for study by conductors.

Discovering Chant:
• Explains how chant develops ensemble musicianship
• Provides understanding of building intuitive musical phrasing for ensembles at all levels
• Develops music reading skills
• Sharpens listening skills
• Teaches ensemble intonation
• Provides an aural model with the CD for conductors to learn chant
• Connects and validates music learning theories of the past 50 years
Grammy-nominated conductor James Jordan is Professor of Conducting and Senior Conductor at Westminster Choir College in Princeton, New Jersey. He is the conductor of The Westminster Schola Cantorum and the internationally acclaimed Westminster Williamson Voices.
James Whitbourn is a composer and an Honorary Research Fellow at St Stephen's House, Oxford.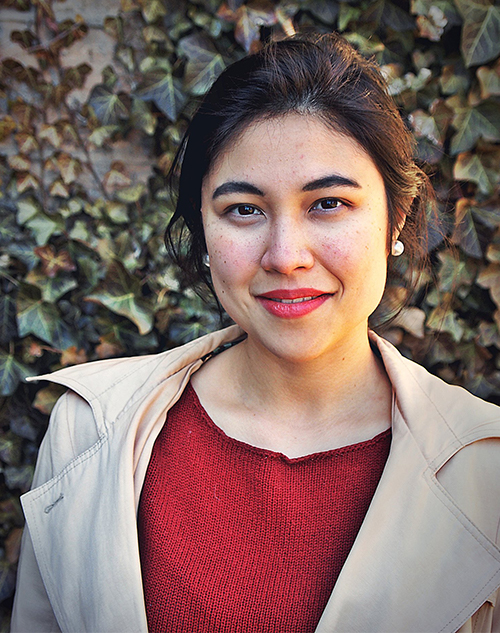 Isabella Burns first began singing chant as a chorister at a Roman Catholic Tridentine Mass while in primary school. Since then, she has continued to sing and study plainchant as her primary musical focus. While completing her Master's degree in Sacred Music at the University of Notre Dame, Isabella studied under distinguished musicologists and chant specialists, Margot Fassler and Peter Jeffrey.
Isabella graduated Summa Cum Laude with a Bachelor's Degree of Sacred Music from Westminster Choir College. During her three years as a member of The Westminster Williamson Voices, she served as resident chant tutor for the ensemble. She collaborated with James Jordan and James Whitbourn on the GIA publication of Discovering Chant (GIA Publications, 2014) and Laudate (GIA Publications, 2014), and recorded the solo album of accompanying chants. In 2018, Isabella returned to the Choral Institute at Oxford to join the faculty for her third year as Chant Tutor for the program, of which she is a five-time alumna.

The Westminster Williamson Voices sing chants from Discovering Chant / Laudate. This project is designed to develop musicianship through chant. Make note: This choir of 50 is singing without a conductor!