James Jordan's recordings have garnered wide critical acclaim, including a Grammy nomination for Annelies. Gramophone Magazine hailed Jordan as a conductor of "forceful and intimate choral artistry." The performances of both Anam Cara and The Westminster Williamson Voices have been dubbed "peerless and extraordinary."


Silence into Light
With a title inspired by the architecture and writings of Louis I. Kahn, this stunning recording is, according to conductor James Jordan, "really about pieces that are varying musical angles of refracted human light through sound." States Jordan: "This recording project was a deeply emotional journey for me; the same can be said for the choir. The repertoire selections are from my personal musical journey, reflecting works that cast light into me for one reason or another."

Learn more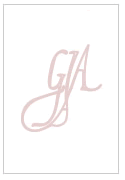 Hole in the Sky (GIA ChoralWorks) - CD
James Jordan,
"I would tear a hole in the sky so I could pull out the heart of the moon for thee."
From "As I Walk the Silent Earth" by Thomas LaVoy
A stunning new recording from James Jordan and the Westminster Williamson voices. Music opens us to a more radiant and brilliant life through sounds and words. There is music that, by its very nature, "tears a hole in the sky"-the "sky" of our spirits and souls. Certain music, certain composers, and certain performances have a way of "tearing a hole" into us perhaps even bringing new meaning to what we do and how we live.

Learn more

| | | | | | |
| --- | --- | --- | --- | --- | --- |
| Title | Composer | Edition # | Price | Qty | |