Living Spirit
by Suzanne Toolan
2008
Digitally remastered from the original 1970 album, Living Spirit, for those of the '70s generation, is a nostalgic and inspirational recapture of Suzanne Toolan's sacred music that still sounds fresh today. Sister Suzanne, a member of the Sisters of Mercy of the Americas in Burlingame, California, directs the combined Mercy High School Burlingame Chorale and Glee Club and the Russell College Choir on this wonderful recording. This new CD includes all of the cover art and photos from the original album. GIA has made these cherished songs available through digital advancements, greatly improving the sound from the first record. Included is the very first recording of the timeless favorite "I Am the Bread of Life." This recording will bring spirit and life to all of God's people for generations to come.
Add individual MP3 tracks to your cart
Click each track to listen. Click the "Add To Cart" button beside each track to purchase an individual mp3 track. Or click "Add to Cart" on the right to purchase the entire album.
Status:
Available
Item #:
CD-758
Price :
$16.95
Quantity :
Please share Living Spirit with your Facebook friends.
Related Items
Edition #
Title
Deliver
Composer
Series
pdf/mp3

Price

Qty
Related editions:
G-1689
Advent Glad Song


Revised: Please order G-9001




SATB

Choral
Not Available
---



You may be interested to know ...


Other customers who bought the items in your cart also bought the following items.
I Am the Bread of Life
Celebrating the life, wisdom, and music of Sr. Suzanne Toolan, author and composer of "I Am the Bread of Life" and other beloved Catholic hymns.
Suzanne Toolan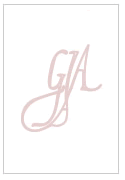 Living Spirit
Suzanne Toolan
Believe - CD
Liam Lawton