Inscape: Choral Music of Gerald Custer (GIA ChoralWorks)
by Gerald Custer
2008
Featuring the voices of Anam Cara with James Jordan conducting

With this recording, Gerald Custer firmly establishes himself as a major talent in choral composition. Gloriously performed by the voices of Anam Cara, conducted by James Jordan, this CD is simply breathtaking.

As beautiful as this music is, most is readily accessible to high school and college choirs, and is published as part of GIA's Evoking Sound Choral Series. This project is a culmination of a remarkable friendship and true synergy between Custer and Anam Cara.

Writes Jordan: "I hope this recording will serve to introduce you to this honest, fresh, and gifted compositional voice. Gerald Custer is an amazing combination of composer, poet, and scholar, which produces choral music of not only great beauty but also profound message…As choral musicians, we all know that great choral music takes us on such profound inner journeys."

This recording certainly achieves its ambitious goals.

Gerald Custer is an award-winning composer known for his deeply lyrical and melodic choral compositions. He is presently Director of Music at the First Presbyterian Church of Farmington in Farmington Hills, Michigan.
Add individual MP3 tracks to your cart
Click each track to listen. Click the "Add To Cart" button beside each track to purchase an individual mp3 track. Or click "Add to Cart" on the right to purchase the entire album.
Status:
Available
Item #:
CD-754
Price :
$15.95
Quantity :
Please share Inscape: Choral Music of Gerald Custer (GIA ChoralWorks) with your Facebook friends.
Related Items
---



You may be interested to know ...


Other customers who bought the items in your cart also bought the following items.
The Choral Challenge
Practical Paths to Solving Problems
Michael Kemp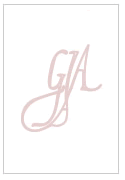 O magnum mysterium
Gerald Custer