Deeper than the Sea
by Greg Scheer
© 2009 GIA.
Based on Psalm 36:5-9, this folk-style setting celebrates God's mercy, love, and protection. Both the verses and refrain are scored for SATB voices with the assembly singing the melody on the refrain. The keyboard score is well-conceived.
Series :
Leavensong
Text Source :
Based on Psalm 36:5–9
Number of Pages :
12
Difficulty Level:
E
Vocal Forces:
SATB
;
Assembly
Separate Instruments:
Guitar
Accomp :
Keyboard
Guitar :
Yes
Bible Reference :
Psalm 36:5-9
You may order a print version of this product to be shipped to you or a digital PDF version that you may download immediately after checkout. Please view the preview of this PDF to make sure it's what you want.
Status:
Available
Item #:
G-7309
Price :
$2.15
Quantity :
Please share Deeper than the Sea with your Facebook friends.
Related Items
---



You may be interested to know ...


Other customers who bought the items in your cart also bought the following items.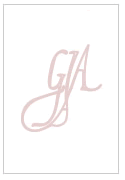 For unto Us a Child Is Born
John Atteberry