O My Child
by Luke Mayernik
A Christmas meditation for unaccompanied choir. When this was recorded for GIA's subscription packets, it elicited a rare, collective "wow" from the singers. It needs a choir with the ability to stay in tune in an a cappella piece that wanders a bit harmonically, or use the piano or organ for a still wonderful result.
Series :
Christmas
Text Source :
From the Matins Canon for Christmas Eve of the Eastern Orthodox Church, Ode Nine, Theotokion
Number of Pages :
4
Difficulty Level:
E/M
Vocal Forces:
SATB
Accomp :
Reduction
Please share O My Child with your Facebook friends.
Related Items
Edition #
Title
Deliver
Composer
Series
pdf/mp3

Price

Qty
MP3 Downloads :
---



You may be interested to know ...


Other customers who bought the items in your cart also bought the following items.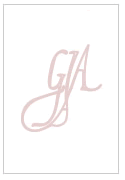 For unto Us a Child Is Born
John Atteberry