Psalms of David
by Joseph Gelineau / Richard Proulx
Fifteen selections from Forty-one Grail/Gelineau Psalms. Combines Gelineau-inspired tones with the interpretive arranging sensitivity of Richard Proulx and the artistry of the Cathedral Singers. All but two Psalms (which have separate edition numbers listed) are from Forty-one Grail/Gelineau Psalms


Add individual MP3 tracks to your cart
Click each track to listen. Click the "Add To Cart" button beside each track to purchase an individual mp3 track. Or click "Add to Cart" on the right to purchase the entire album.
Status:
Available
Item #:
CD-357
Price :
$16.95
Quantity :
Please share Psalms of David with your Facebook friends.
Related Items
---



You may be interested to know ...


Other customers who bought the items in your cart also bought the following items.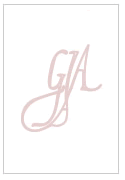 Forty-one Grail / Gelineau Psalms
Joseph Gelineau, Richard Proulx