Hills Are Hushed This Night of Nights, The
by Clark Kimberling
Text Author : Herman Stuempfle
1993, GIA Publications, Inc.; 2002, GIA Publications, Inc.
With just four handbells, this is a remarkably crafted piece for SATB voices and bells, with no other accompaniment.
Much of the score is 3-part, either STB or SAB, creating a lovely transparency that only minimally goes into four voices.
The choir sings, the bells punctuate.
Series :
Christmas
Number of Pages :
8
Pages of Music :
5
Difficulty Level:
E
Vocal Forces:
SATB
Instrumental parts included in this edition:
4
Handbells
Please share Hills Are Hushed This Night of Nights, The with your Facebook friends.
Related Items
Edition #
Title
Deliver
Composer
Series
pdf/mp3

Price

Qty
MP3 Downloads :
---



You may be interested to know ...


Other customers who bought the items in your cart also bought the following items.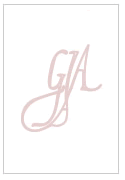 Fum, Fum, Fum
Catalan Carol