In nomine
Gloria tibi Trinitas
by John Taverner
Arranger : William Tortolano
"In nomine" by John Taverner, based on the gregorian chant of the same name, was originally arranged for recorder. This edition is scored for string or brass quartet. The option of using voices on the text ("Gloria Tibi Trinitas") is offered in both English and Latin. With or without words, the piece is a great selection for Trinity Sunday.
Status:
Available
Item #:
G-5271
Price :
$15.00
Quantity :
Please share In nomine with your Facebook friends.
---



You may be interested to know ...


Other customers who bought the items in your cart also bought the following items.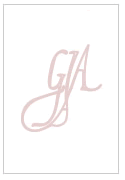 Sinfonia and Fanfare
Scott Hyslop