One Gift the Magi Bore
An Epiphany Carol
by Sally Ann Morris
Text Author : Thomas Troeger
1995, Oxford University Press; 1999, GIA Publications, Inc.
Please share One Gift the Magi Bore with your Facebook friends.
Related Items
Edition #
Title
Deliver
Composer
Series
pdf/mp3

Price

Qty
MP3 Downloads :
---



You may be interested to know ...


Other customers who bought the items in your cart also bought the following items.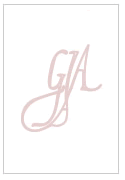 Epiphany Carol
Francis Patrick O'Brien