He Is Risen, Alleluia!
by Eugene Englert
Text Author : Eugene Englert
© 1976, GIA Publications, Inc.
This is a great choice for Easter morning, especially with smaller choirs. Primarily for keyboard and two voices (equal or mixed), the piece has an extended introduction with a part for a speaker, who sets the tone for what follows. The dynamic changes add to the drama.
Series :
Choral Classics
Text Source :
Luke 24:1–7; Mark 16:6–7; Matthew 28:6–7
Number of Pages :
8
Pages of Music :
7
Difficulty Level:
E
Vocal Forces:
2-part Mixed; 2-part Equal
Accomp :
Organ
Status:
Available
Item #:
G-5581
Price :
$2.00
Quantity :
Please share He Is Risen, Alleluia! with your Facebook friends.
Related Items
---



You may be interested to know ...


Other customers who bought the items in your cart also bought the following items.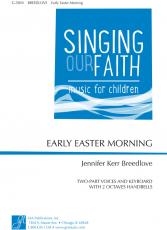 Early Easter Morning
Jennifer Breedlove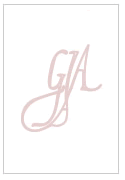 Be Not Far
A Lenten Prayer
Michael M. Birkley
Exsultet
Easter Proclamation
Robert J. Batastini