When Grief Is Raw
Songs for Times of Sorrow and Bereavement
by John L. Bell / Graham Maule
Text Author : John L. Bell
© 1997 Wild Goose Resource Group, Iona Community, admin. GIA.
These 26 songs, intended for a memorial service or similar event, answer the challenge of providing fresh, emotionfilled texts and tunes for all God's people to sing. Also included is a stirring memorial service certain to add a special dimension to any memorial event.

Who Is There to Understand? - How Long, O Lord? - We Cannot Measure How You Heal - I Cry to God - Word of the Father - A Woman's Care - God Was There - Be Still and Know That I Am God - Let Your Restless Hearts Be Still - Sing, My Soul - Since We Are Summoned - O Christ, You Wept - God, Give Us Life - A Touching Place - Calm in the Storm - The Last Journey - Go, Silent Friend (londonderry air) - Go, Silent Friend (donne secours) - "He Is Not Here," the Angel Said - For All the Saints Who Showed Your Love - Stay with Us Now - A Cradling Song - There Is a Place - As If You Were Not Here - Listen, Lord
Status:
Available
Item #:
G-4829
Price :
$8.95
Quantity :
Please share When Grief Is Raw with your Facebook friends.
Related Items
Edition #
Title
Deliver
Composer
Series
pdf/mp3

Price

Qty
Albums this title is recorded on :
CD-381
The Last Journey - CD

John L. Bell

$16.95

Included in the following collection(s):
G-4527
The Last Journey

John L. Bell
Iona

$16.50
---



You may be interested to know ...


Other customers who bought the items in your cart also bought the following items.
Love Which Heals, The
A service of grieving and gratitude for those who have been recently bereft
John L. Bell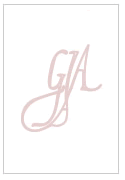 Love and Anger
John L. Bell, Graham Maule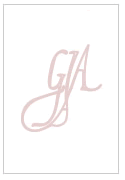 Many and Great
John L. Bell