Weston Noble (1922–2016)
Legendary choral conductor, teacher, and author, Weston Noble passed away yesterday, December 21, 2016, due to complications from a fall. He was 94 years old.

While we are deeply saddened by his passing and offer our most heartfelt sympathies to his family, the people of GIA also want to express their most profound gratitude to Weston for his important contributions to choral music and music education. He leaves behind a vast legacy and a wealth of knowledge that will continue to serve for generations to come.

Read the full story here.
Featured resources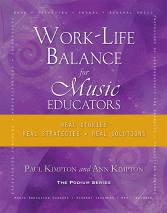 Work-Life Balance for Music Educators
Full of ideas for personal reflection and written in workbook form, Work-Life Balance for Music Educators encourages teachers to reflect upon their own professional journey in order to live a meaningful life, to consider what is truly important, and to set benchmarks for the future. The stories threaded throughout this book will be familiar to all professionals, regardless of their career choice, and will illuminate ways of adapting to a continuously evolving work environment and changing personal relationships. Learn more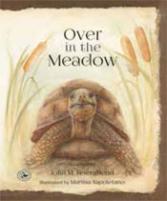 "Over in the Meadow" has not only served as a song to teach counting and rhyming, it is also a delightful introduction to the wonderful natural world that we share with our animal friends. Now lavishly illustrated by Marissa Napoletano and collected by John M. Feierabend, this song is sure to delight current and future generations. Learn more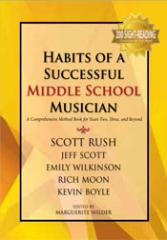 Habits of a Successful Middle School Musician
Habits of a Successful Middle School Musician is a field-tested, vital, and - most important - musical collection of more than 300 sequenced exercises for building fundamentals.
Perfect for use by an entire band or solo player for years two, three, and beyond, this series contains carefully sequenced warm-ups, chorales, sight-reading etudes, rhythm vocabulary exercises, and much more. In one place, this series presents everything an aspiring player needs to build fundamental musicianship skills and then be able to transfer those skills directly into the performance of great literature.
Learn more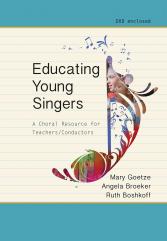 Organized into three sections, Educating Young Singers offers strategies for integrating pedagogical and musical knowledge into your rehearsals that can help to lay a foundation for rewarding performances. Each section provides ideas, processes, demonstrations, and activities that will help promote singing and musicianship in young choristers and inspire you to find new ways to bring the joy of learning and performing music to the young people in your choirs. Learn more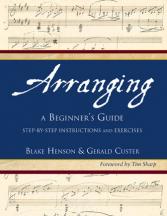 Need to adapt an SATB work for your small SAB choir? Have sopranos who can't sing divisi…but know a great trumpet player who is happy to help out? Need to simplify a viola part for a beginner? In straightforward, step-by-step fashion, authors Blake Henson and Gerald Custer show how to take a piece of existing music and craft a workable, polished arrangement that meets the needs of your ensemble in the real world. Learn more
Featured Publications



Work-Life Balance for Music Educators

Real Stories, Real Strategies, Real Solutions

Paul Kimpton, Ann Kaczkowski Kimpton




Music Advocacy

Moving from Survival to Vision

John L. Benham




A Sousa Reader

Essays, Interviews, and Clippings

John Philip Sousa, IV, Bryan J. Proksch

Habits of a Successful Middle School Musician:
A Comprehensive Curriculum for Use During Fundamentals Time Scott Rush, Jeff Scott, Emily Wilkinson, Rich Moon, Kevin Boyle, Marguerite Wilder




Inventions - CD

GIA WindWorks Series




Discoveries - CD

GIA WindWorks Series




Edward S. Lisk

A Teaching Music through Performance in Band 20th Anniversary Edition

Edward S. Lisk